Holidays Around the World
We spent the day at Epcot on Saturday. We've gone at Christmastime most years since we moved here in 2006 – it's such fun to see their Holidays Around the World. We've never been on a Saturday before, and I would suggest going on a weekday if possible – it was definitely more full this time. But it was a beautiful day and still lots of fun. 
We had lunch at Biergarten which is sooo good, did a couple rides (Nemo & Spaceship Earth), and caught about half of the holiday story tellers. Our favorite is always Julenissen in Norway. Kaden got picked to be his "honorary mischief maker" in the show again. I thought it was his 3rd time but he says it was 5, and Alex remembered at least 4. Bottom line though: Julenissen knows a mischief maker when he sees one. 
One thing I had never noticed before, I must have seen at least 80 (I really don't think I'm exaggerating) drinking related Disney themed t-shirts. Princess ones with "Drunkest of them all" or "Drinking Beauty", plenty of others. I mean, I get that people enjoy having a drink at Epcot, but going to Disney with the purpose of getting drunk? It just doesn't seem like what Walt Disney had in mind when he dreamed up Disneyland as a family friendly, clean place for parents to enjoy with their children. 
Anyway, I like to stay positive on here so I'll stop my rant. It was a fun day, here's some pictures 🙂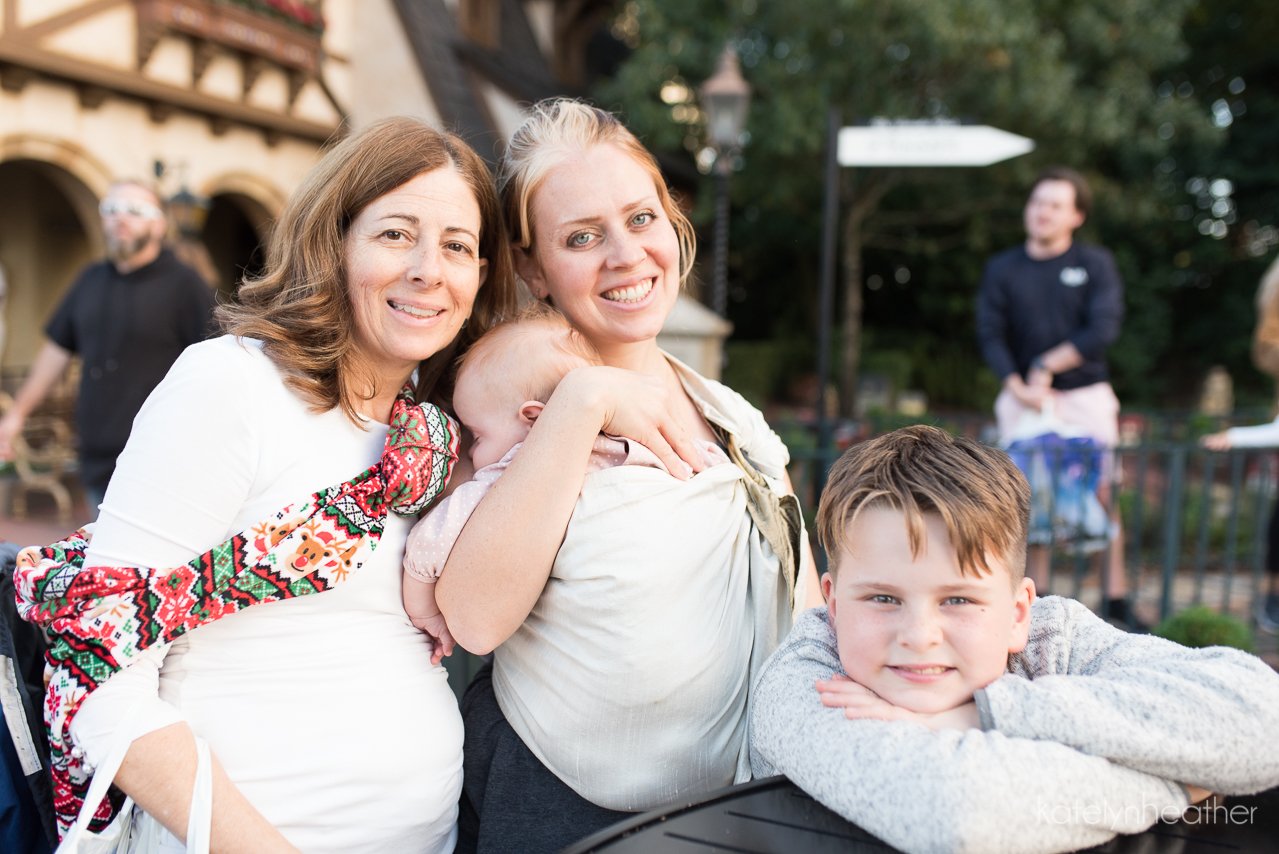 Dad watching our current favorite on YouTube
Past Disney Christmas days