4th of July
Today we woke Kaden to get him ready for the 9:00 parade. We told him it was the 4th of July & he exclaimed "TODAY is the 4th of July?!?!" 
Alia enjoyed her 1st parade. She sat happily and took it all in. So much to see! 
A favorite.
So many fun freebies at the parade, and so many not candy (thank you!)
Look at that cute little cowboy!
Just sitting, waving his flag.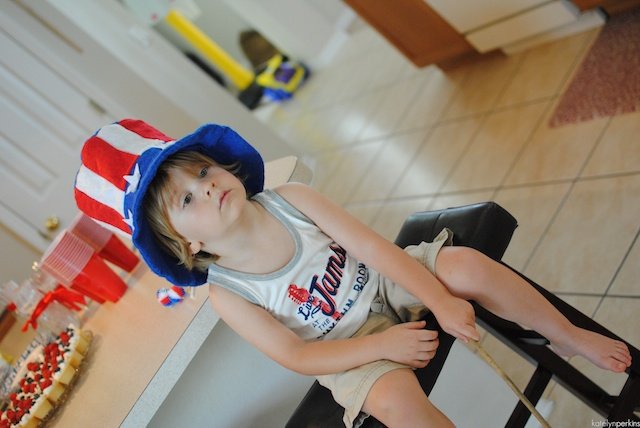 We had a much more exciting party than last year, when everyone was away at camp!
The kids had so much with that little sprinkler and little swimming pool.
Alia's buddy, Eli.
Giving loves to his mommy.
Kaden's fruit kabob. He was pretty happy with the fact that it was red, white, and blue.
Sparklers!

Kaden liked watching from a distance, but did not want to help with them. Finally he has a healthy fear of something.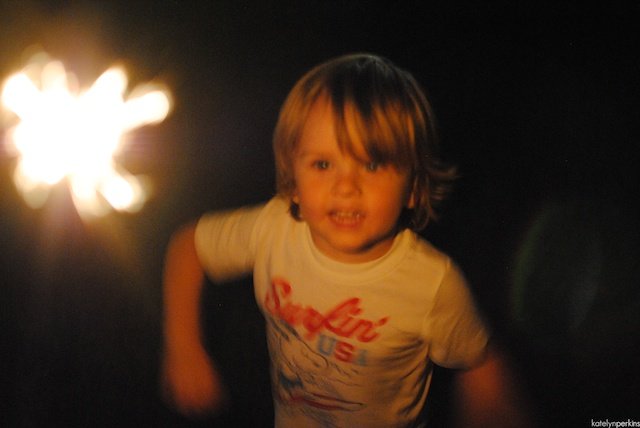 Fireworks.
Another first for Alia. I was worried she'd be scared, but she did great. Was a little concerned when they started, but then relaxed and enjoyed the view from her sling.
Side note/moving update: we've looked at a few places & are waiting to hear back on some things, which to be real makes me feel kind of antsy. Like I just want to know already, & make plans, & figure it all out. So this is the spot where my faith is growing. Driving home from downtown tonight Kaden asked "We're going to have another new new baby house?" and I answered him "yes, we are! I don't know where yet, but it will be nice!" Which made me feel kind of emotional, because I so want it to be nice for him, but I don't actually know that it's going to be. But then I had this realization, that the way I feel so passionately to provide for my child, how much more does God want to provide for me? So I'm trusting. Growing in my trust.
Hope you had a very happy 4th!