Amber Teething Jewelry
Teething can be a serious pain for babies, & their parents! Kaden started teething last September, & we got him homeopathic teething tablets which helped a lot. Unfortunately, when his one year molars started coming in last month, the teething tablets are no longer being sold anywhere.
Determined to find a natural alternative to the common recommendation of children's Tylenol, I came across amber teething jewelry through two of my favorite mommy bloggers, Kelle Hampton & Emily Jennings. They both claimed it worked really well for their little ones, so I thought it was worth a try.
In my research prior to ordering amber teething jewelry, I learned that it is not for babies to chew on. They wear it 24/7 (except when swimming/bathing, more on that later), & a property in the amber is absorbed through the skin which helps with pain, in this case, from teething. Hazelaid, a family owned company of medicinal jewelry, explains it as "Baltic amber is not a 'stone', but a natural resin. As it warms with the body's natural temperature, Baltic amber jewelry releases healing oils containing succinic acid which are absorbed into the skin and then into the bloodstream." Because of this it has been used as "teething jewelry" in many countries for hundreds of years.
We received our dark cherry* Baltic amber necklace & bracelet the first week of August and noticed immediate results. Kaden had been biting everything (the couch, end table, my legs) almost constantly & that stopped completely the first day. His general fussiness that seemed to be related to teething gradually tapered off within an additional day or two.
I was so happy that this solution worked for us. As you may know, I'm not a big fan of conventional medicine & prefer to avoid taking drugs, or using them to treat my family (especially the tinier, more vulnerable members), as much as possible. I really believe there are natural alternatives to almost any medical condition when we look for them, and when I find them I feel so accomplished & happy, which is why I wanted to share this good find with you 🙂
Now, back to caring for Baltic amber jewelry; it is very important that it does not come in contact with any chemicals – lotions, soaps, shampoos, chlorine, etc., or they may interfere with it's ability to work. Landon took Kaden swimming last Saturday & I forgot to tell him the necklace & bracelet needed to come off first. I was optimistically hoping one time in the pool wouldn't hurt it, but I've really noticed a difference in Kaden's mood in the past few days since then. He is much more irritable, less calm, & very uncooperative (think a diaper change equivalent to getting a root canal), which I'm almost possitive is related to his teething pain. So we'll be placing our next order with Hazelaid ASAP, because when baby's not happy, nobody's happy.
Hazelaid also offers products made from Hazelwood, which can really help with problems like eczema. My sister Clarissa tried one of their necklaces for the eczema on her neck & noticed major improvements. They have products for a wide range of ailments (arthritis, acid reflux, migranes, acne, etc.), so if you're interested, check out their website for more info here.
And for all of you fabulous readers, I am so excited to announce that The Thinking Mom is doing our first giveaway! The wonderful people at Hazelaid want to give a random commenter a $25 gift certificate to their online store. So to enter, check out their online store, & then come back here & say in a comment which product interests you the most 🙂 Winner will be announced next Wednesday, August 31.
And if you'd like to order something from Hazelaid in the meantime, they're offering everyone 10% off orders with this code:
thinkingmom10
(expires 9/14/11)
Hope you found this information educational & helpful! And for their sake, please share with anyone with teething babies! 🙂
Happy Monday!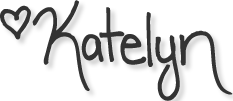 *a note on choosing the color of your jewelry: the lighter colors of Baltic amber have higher levels of succinic acid, thus would likely be more effective. We chose a darker color because we wanted it to look somewhat "boyish" (and it feels a little tropical), but if/when we have a girl, I will be getting her the lightest color. Or another option is the "semi-polished" styles, which cost slightly more, but all contain the highest levels of succinic acid.