4th of July
I love the 4th of July. If Memorial Day is like the kickoff of summer and Labor Day is the finale, the 4th of July is the grand climactic celebration of all the greatness summertime has to offer.  For us that meant the best of summer foods, going to the parade downtown, a "water fight", games, and fireworks in the field before early bedtime for the kids, who were totally spent after their full day of fun.
Every successfully caught balloon earned $1 –  I think a total of $7 were awarded after the balloon toss.
Homemade honey vanilla ice cream.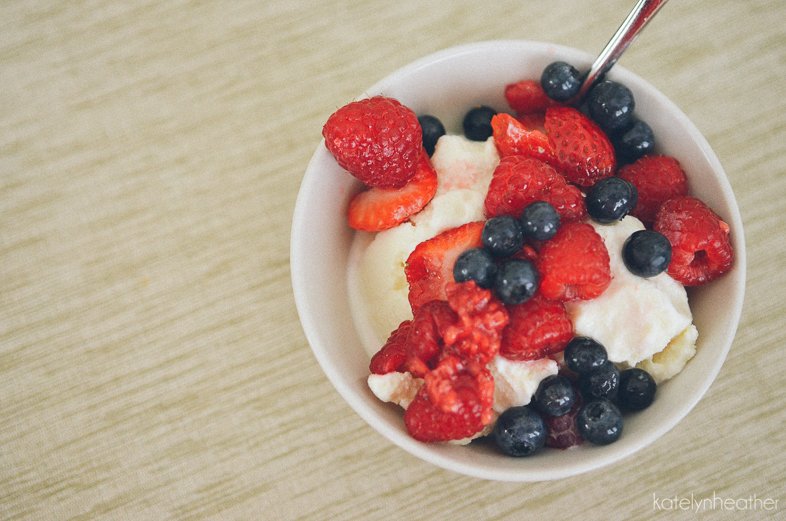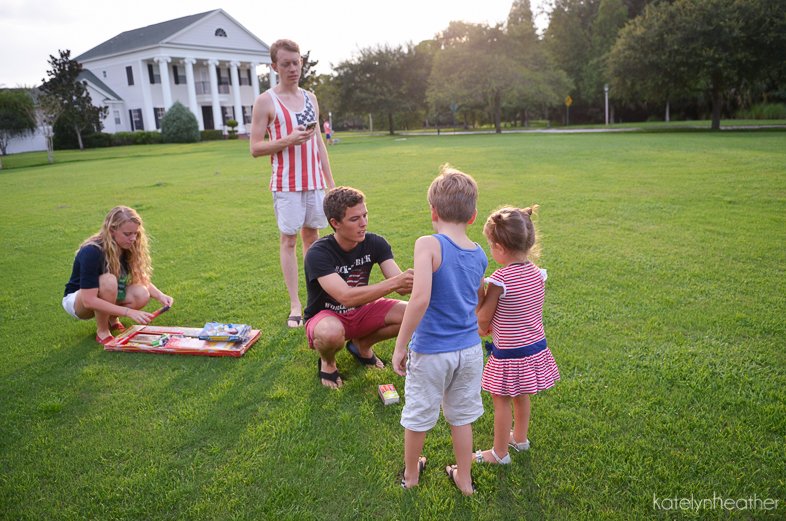 When someone sets off a firework in the middle of your selfie-session.
Singing songs about how she doesn't like loud fireworks.

I know some people think I'm crazy for wanting a big family, because they think of more crowded living spaces, a tighter budget, and higher levels of general daily chaos. There may be some truth in those opinions, but that's not what I think of. I think of days like yesterday, with the kitchen full of helping hands, dining table surrounded with conversation and laughter, and holidays spent with your best friends, who you're lucky enough to have as your family.