Kale
Most days for lunch I try to include a leafy green vegetable. Leafy greens are awesome for all sorts of nutritional benefits, but took me awhile to figure out a way to prepare them that was convenient & tasted good. So now that I've got a system down, I'll share with you too 🙂
Kale is my favorite green at the moment. After going to the store, I wash & cut it up diagonally, & store it in glass Pyrex in the fridge. If it's cut up already the likelihood of eating it in our house is much higher.
To cook it I put a big handful in a heated cast iron skillet with a splash of water & cover it with a lid for a minute or so. Then drizzle with a little olive oil & season with Spike (a natural all-purpose seasoning.)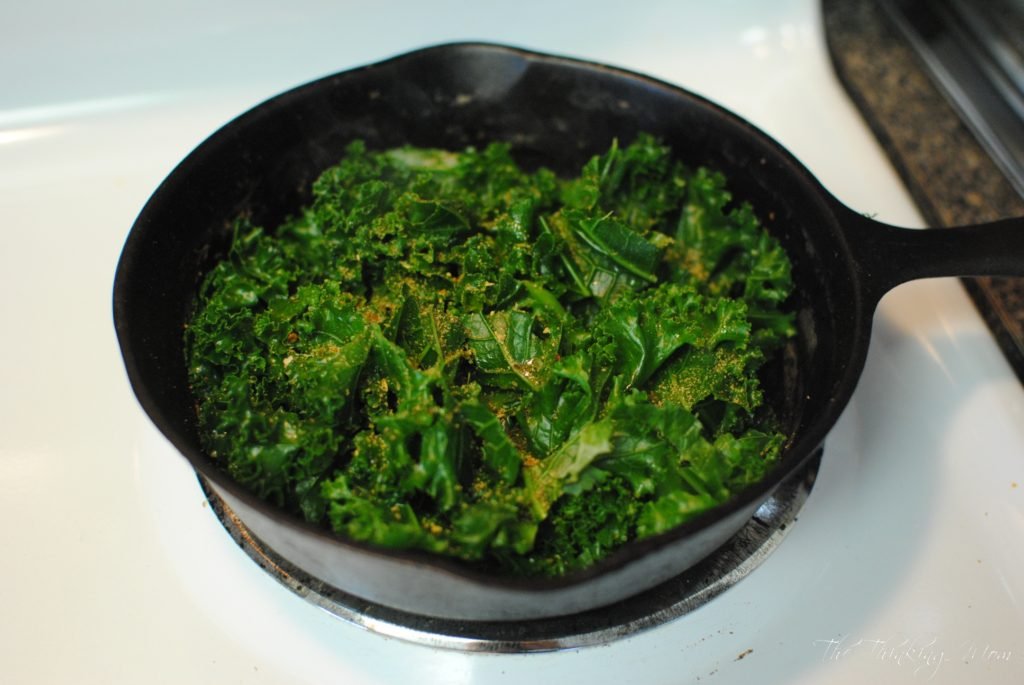 This honestly tastes really good – Kaden thinks so too!
I usually buy green kale, but sometimes mix it up & get dino kale or collard greens for something different.
Hope you have a wonderful day! And eat your veggies 🙂