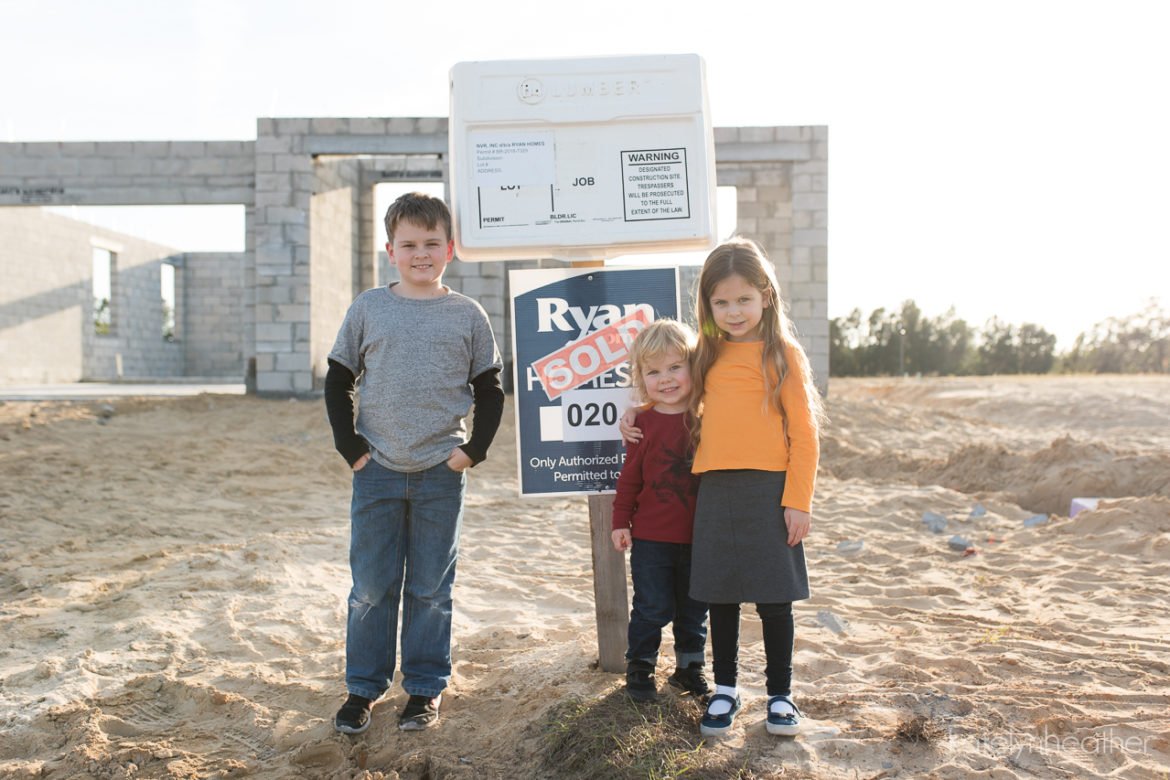 Building our home
We are so excited to be moving into our new house this week!!
Since we got married 10 years ago, we've rented and wished we owned our own house (having moved 5 times, and most of those because of lease issues, I'm so beyond thrilled to have a place we can stay and make our own!)
We started this process just about a year ago, and it's been incredibly exciting. Flooring and lighting and colors and decor have been filling most of my free thoughts since then, and I'm so thrilled to see all our ideas come together in our space!
We built with Ryan Homes and it has been a great experience. I will say the supervisor of the project might make a bigger difference than anything else though – ours happened to change mid-build, and we are so happy with our new one. It makes such a difference in the process who you work with.
One of the things we are most excited about, is my sister built a house next door, and my parents are building just behind us! It's always been a dream to live near each other, and sometimes it's hard to believe this is actually really happening! It's so fun. 
It's also been a great time to stop and evaluate what we really want in a home – we've been living in a 1 bedroom garage apartment while we built, so almost everything we own has been in storage. Before doing that we purged so much, because if we don't really use or love something, it's definitely not worth paying to store. 
We've been working through a big list of things to collect for the house too, and have had a lot of fun with some great finds on Craigslist, HomeGoods, & online shops (Wayfair, overstock, and amazon for the most part!) I've been really intentional with anything we buy, making sure that anything we invest in we really love as well (Tidying Up on Netflix has been great for some inspiration.) Maybe I'm kind of over the top, but I've even found a laundry hamper I love! We've also used holidays as a chance to buy the kids some great things for their rooms and play space as gifts, which they've been super excited about too. 
After dreaming about this house for the past year, it's hard to believe we'll really get to live there this week!
We have a long list of projects to do once we get settled in, I will hope to share some photos along the way 🙂