Around the house
I've been reading a lot this week. Sometimes it's hard to get the chance to actually open up a book and read, but for me it's worth the effort. When I'm reading I just feel so alive!
I picked up Anne of Green Gables at the library, and I'm starting to think I may be missing out on something in my life because I've never read Anne of Green Gables before. I was a Little House on the Prairie series, Little Women sort of girl, so I'm excited to meet Anne. I'm really looking forward to reading it with Alia too when she is older, but I don't want to wait that long 🙂
I started For the Children's Sake too, on Charlotte Mason homeschooling. I first heard of her last week through Pinterest and am very intrigued! She was a teacher in the 1800's and had some really awesome ideas on education. I'm only two chapters in, but everything I've read so far I just feel like, yes, that makes so much sense! Letting children learn at their own pace, cultivating a love of learning and true understanding over memorization of facts for tests, and valuing children as individuals to grow their own unique strengths & interests. I like it.
Now for some pictures.
I'd been looking for these Ikea spice racks for over a year! Pinterest had so boosted the demand that the poor supply didn't have a chance. Finally we found them while we were up in Minnesota. Landon did one coat of wood stain on them, and we've really enjoyed having the books more accessible!
I made this cake the other week. With this frosting. Neither have any refined sugar. It wasn't like, Cheesecake Factory carrot cake, but it was good. For having no sugar, it was really good. I used half the icing it called for, and next time I'd add a little more honey to the cake. I was really just happy to find a recipe with no sugar for those days that I just feel like baking a cake…

At the window. It's a favorite attraction.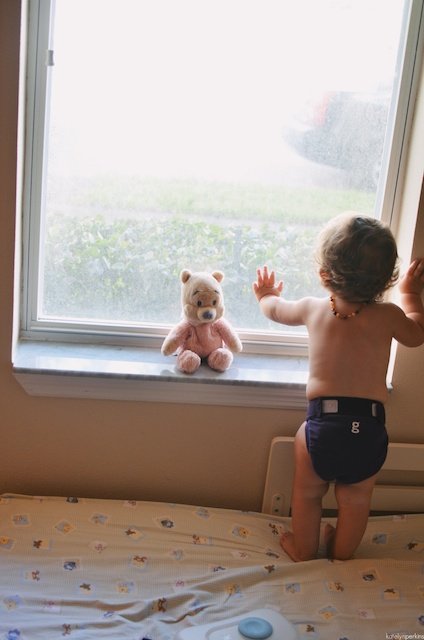 Like a drum baby, don't stop beating.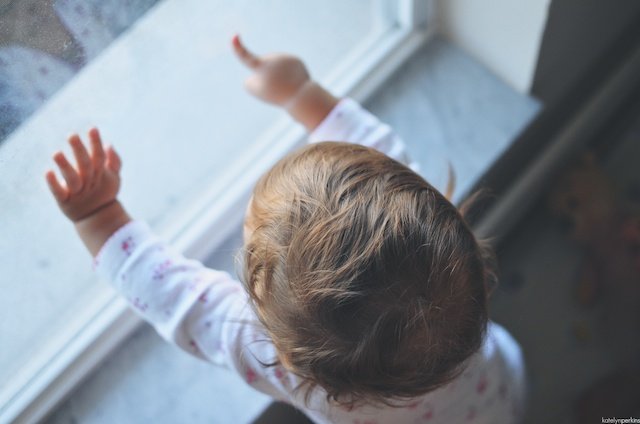 Last night we went to BJ's for the first time. Got one of those free 60 day trials in the mail, and I must say I'm impressed! We've been Sam's Club members forever but BJ's really has the upper hand on organic food. Fresh & frozen veggies, fruit, cereal, meat, cheese, milk, eggs, butter. Plus all the fun stuff that Sam's has like seasonal decor & whatnot. We got Alia some "real" pajamas, like two pieces with a shirt & pants instead of one piece. I remember when Kaden wore his first two piece pjs & he just looked so much bigger! Same effect on her. Will get some pictures soon 🙂