Castles & Butterflies
Yesterday was Alia's first visit to the Magic Kingdom.
Her first ride, the carousel.
New Fantasyland is amazing. We spent our whole time at Magic Kingdom there and didn't do all there was to be done. Really great imagineering.
Be Our Guest restaurant was incredible. It felt like you were really visiting Beast's castle in the movie. I loved all the details they included from the gargoyles to the artwork, the suits of armor lining the hall (Kaden did not like those), the music… I was very impressed.
The ballroom was magnificent. There are two other rooms you can dine in as well, the West Wing & the Garden room. They were neat too. And lunch is counter service, so it's not too pricey (for a theme park), and you can seat yourself.
My iPhone photos do not do this justice.
It's snowing out the windows. Kaden asked me "does that mean it's Christmastime?!"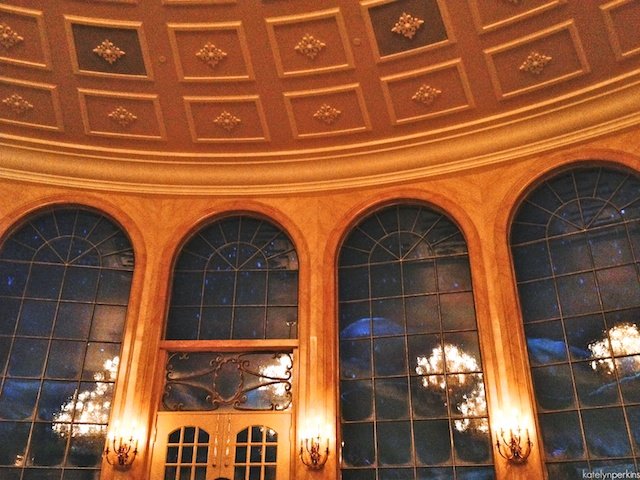 The princess's lunch.
Alia liked Minnie. She tried to eat her nose.
Approaching naptime. I always notice how later in the day at Disney it seems like every kid has a melt down. Now that I have my own it's obvious: they need a NAP!
We got stuck on the top of the Dumbo ride for a few minutes. That was unpleasant, but we survived.
Epcot
The Flower & Garden festival at Epcot is on until May 19. If you live here, you've really got to check it out. Tinkerbell's butterfly tent was magical (and I don't use that word lightly.) Beautiful flowers, folk music playing, tiny fairy houses, and hundreds of butterflies. We really enjoyed it.
Watching butterflies break out their cocoons.
Everytime we've read The Very Hungry Caterpillar for the past few months I told Alia how we would visit the Butterfly Tent at the Flower & Garden festival and she could see real butterflies. She liked them 🙂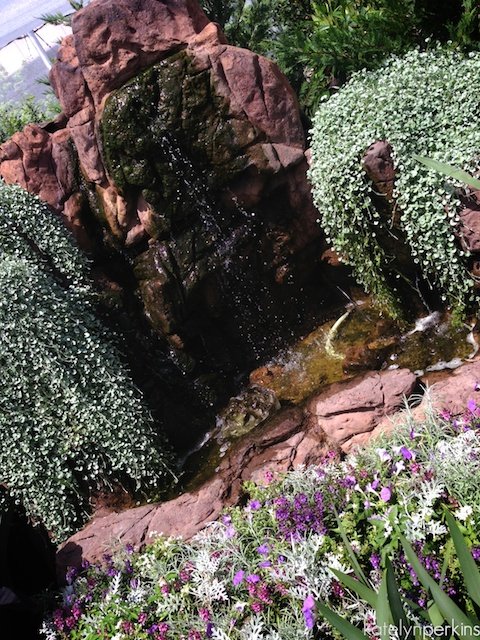 Fairy house.