Playroom Book Bunting
I've been trying to come up with a playroom decoration using our book dust jackets. They are so cute & colorful, I thought about framing them, but I think this turned out better! And it was nearly free. That is always a plus 🙂
Supplies:
Dust jackets (I used 12. You could just use from 6 books if you cut a triangle out of the back too, or more or less depending on how long you want your bunting to be.)
String
Packaging tape (we had a bunch left from our move, glue or other tape could work too.)
Triangle template (I cut mine out of a Pink shopping bag.)
Trace your triangles. Be sure to leave about half an inch to fold over & tape to the string (don't want to cut off someone's head 😉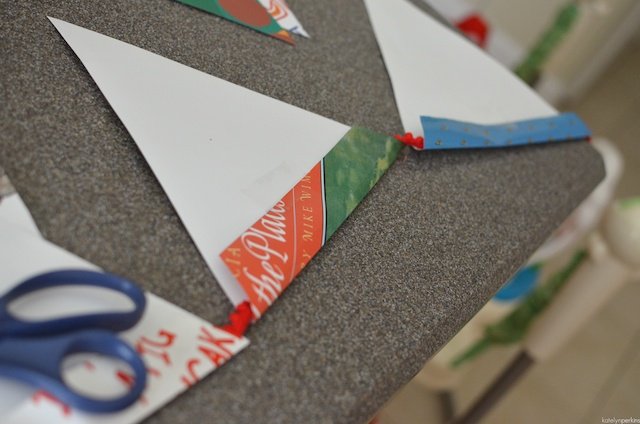 Cut them out.
Adhere to string.
All done! I got some jumbo thumb tacks from Target to hang ours.