White Chicken Chili
This is a recipe we got from my friend Brenda & it has become our favorite recipe to make on a Saturday & eat during a football game.
Ingredients:
1 lb. ground chicken breast
6 cans great northern beans
Olive oil
1 large onion (or 2 smaller), chopped
6 Tbsp flour
8 oz. can chopped green chiles, drained
2 Tbsp. cumin
2 Tbsp. minced garlic
salt & pepper, to taste
3 cups chicken broth
Cook ground chicken in skillet. Heat beans in a crockpot. Sauté onion until translucent, & then add flour, chiles, & spices. Cook 2 minutes, stirring. Slowly add chicken broth & boil.
Add chicken & broth mixture to crockpot. Simmer 10 minutes or until thickened. Lower temperature & eat at your convenience.
Hope you have a wonderful weekend! And Go Blue 🙂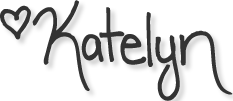 ;
;
;