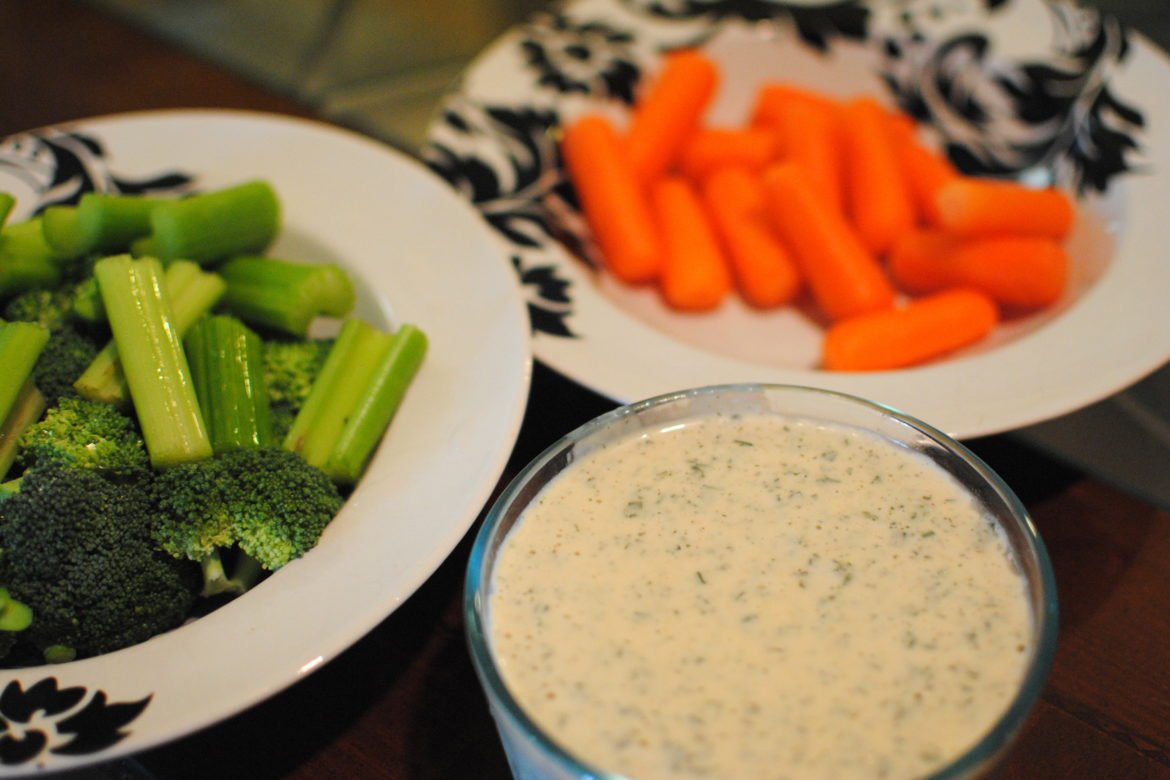 Dairy-free Ranch Dressing
Landon & I love ranch dressing, but since store-bought is a dairy product & often has added msg, we started making our own. After browsing ingredients & recipes, this is what we came up with. It's great as a dip for raw veggies, on sandwiches, or as a salad dressing. It's super easy to whip up any time, & stays good in the refrigerator for a week.
Ingredients
½ cup mayo (we use 365 Light)
½ cup original almond milk (more or less for desired consistency)
lemon juice, squeezed from ¼ average size lemon
1/8 tsp paprika
1/8 tsp mustard powder
1 tsp sea salt
1/8 tsp black pepper
1 ½ tsp parsley
2 tsp dill
1 ½ tsp chives
1 tsp garlic powder
Whisk together & adjust spices to taste. If it tastes too "mayonnaise-y" add more almond milk.
Enjoy!