V&K Wedding
The wedding was fabulous. One of those memories I know we'll always remember as just a really good time.

Alia loved the favor boxes. She loves to eat any sort of paper or cardboard actually.
Family.
I sure am glad to know these clowns.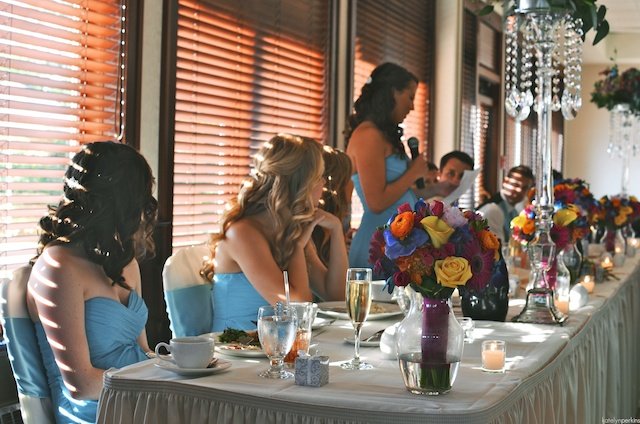 Trying to get K to take a picture.
There are few things more fun than a wedding dance.
Alia loved it.
Dollar dancin'.
The bride & her brother.
Look who caught the bouquet & garter.
Gettin' tired.

It sure was a fun night.
My dad isn't much of one for dancing at weddings, but when they play Eric Clapton's "Wonderful Tonight", he always dances with my mom. This time Alia joined them.
Kaden enjoyed hiding out under the tables.
Finally crashed around quarter to midnight.
Such a happy, happy time.