Reading Lists and such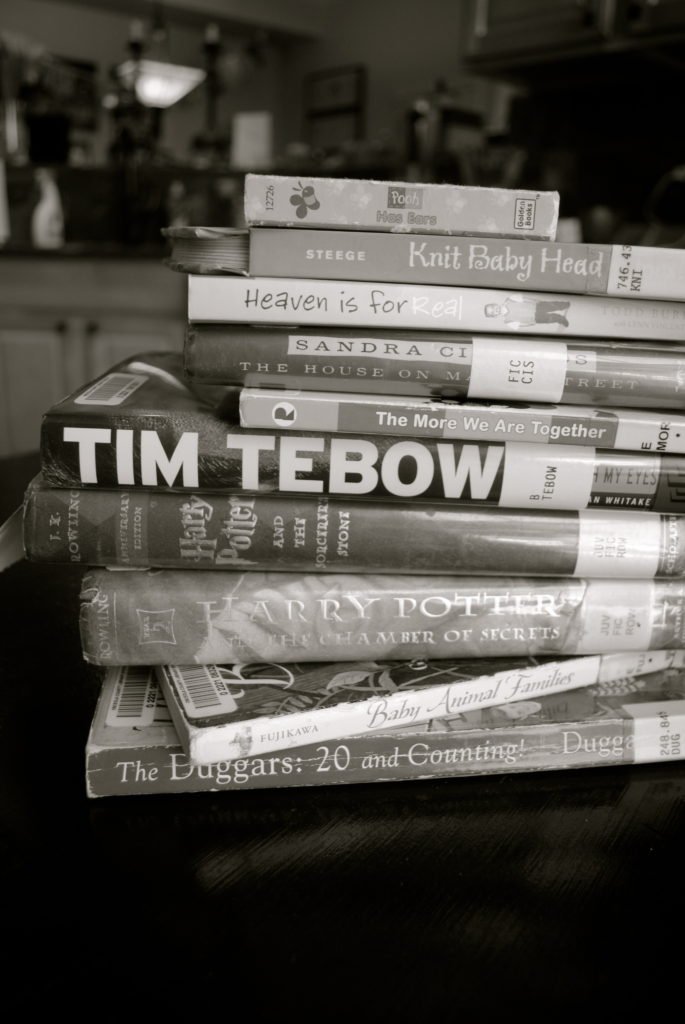 A wise person once said "The only difference between the person you are today and the person you'll be one year from today is the people you meet and the books you read." Sadly, 1/3 of Americans never read another book after high school. I really want to be continually learning new things & becoming a better person throughout my entire life, so this week we made a little trip to the local library for some new reading material. And as fall begins to usher in its cooler temperatures & shorter days is there anything better than cozying up with a good book?
I'm really looking forward to homeschooling Kaden when he is older, & what I am most excited about are the books we'll read together. Now we read Are You My Mother?, Curious George, Courderoy, & his baby Bible. As he changes & grows our reading selections will too, into stories like Tom Sawyer, The Boxcar Children, Sherlock Holmes, The Hardy Boys, & Harry Potter. But each place along our journey we'll meet friends who we'll learn from. Who will inspire us in to what kind of people we want to be, what kind of things we want to do, and what places we want to see.
So I just want to encourage you to take a little time out of your day and make a reading list. Revel in the potential of new things you can learn, people you can meet, & places you can go, all just by opening a book. (And for fun, leave a comment to share what's on your list, too!)
Here is mine 🙂
Through my Eyes by Tim Tebow – he was homeschooled & is now playing in the NFL. Seems like a pretty neat guy & I'm interested to know more about his life growing up.
The Duggars: 20 and Counting – I don't want to have 19 kids, but I do want to be the kind of mom Michelle Duggar is – I mean, that lady has 19 kids & I have never seen her yell or lose her cool in any way.
A Well-Trained Mind – about teaching a classical education at home. Kaden is still several years away from starting school, but I like to collect ideas early.
Heaven is for Real – a little boy's story of his trip to heaven during a near death experience.
Harry Potter – the movies were great & I've heard the books are better. I would also like to read them myself before reading them with Kaden when he's older. Fun stories about friendship & adventure.
Happy reading!