Random little happies
A few weeks ago, Kaden & I had a little date night at Barnes & Noble, where I found a journal that I'm kind of in love with. It's called "One Line a Day" & has space for you to write a sentence or two every day for 5 years. Something new, exciting, interesting, or just a little something from the day that you don't want to forget.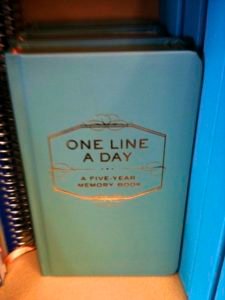 I've always loved to journal, but most days don't have time to sit down and write much, so this is perfect. Five years from now, I'll have moments & memories from the past years that would otherwise have been lost forever. And even though it sometimes gets overlooked in the grander scheme of things, I think everyday life is pretty special 🙂
Here is a little peek in the small, random, happy events from our life the past week…
New haircut – after over 2 years of debating whether or not to get bangs, I finally decided to go for it. And surprisingly, I love it!

Traditional Medicinals Throat Coat Tea – the best thing ever for a sore throat. And when you drink it out of your favorite tea cup, it tastes even better.

Pottery Barn's first Fall catalog – building anticipation that the holidays are coming!

Kaden asking to read in the afternoon…

Followed by him throwing all the freshly folded diapers off the changing table (searching for a new changing table with doors and/or drawers on Craigslist)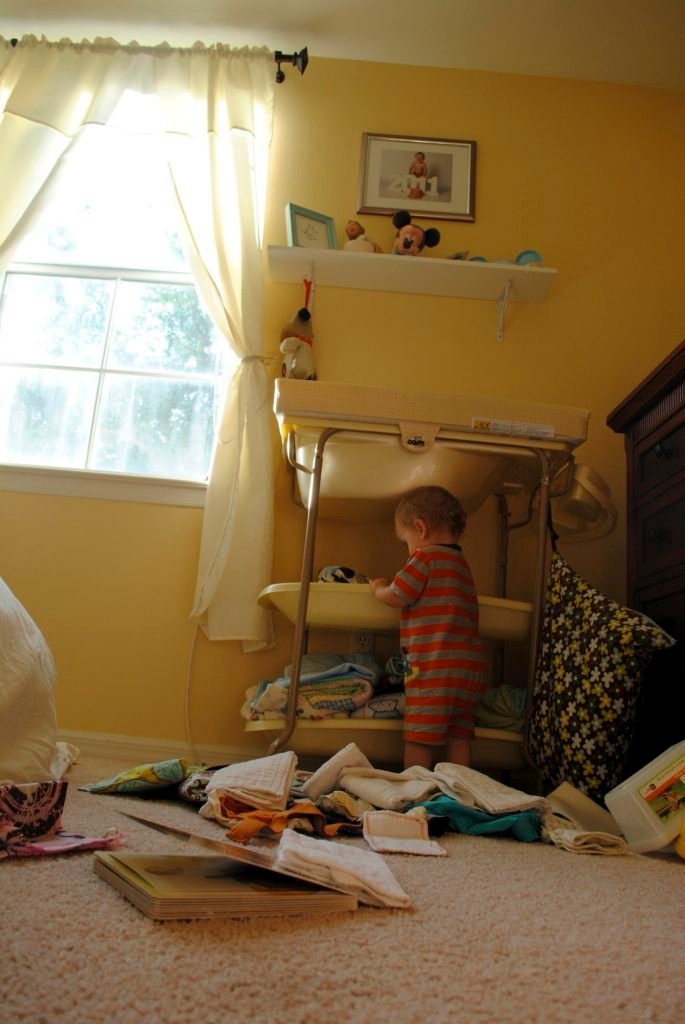 Attempt #1 at making sugar-less sugar cookies. Because there's something really fun about making & eating a cut out cookie shaped like a pumpkin, a heart, a snowman, or whatnot to celebrate the seasons, but I don't want to feed Kaden the regular white flour + sugar + butter growing up, so I'm searching for a healthier option. This recipe (whole wheat pastry flour, honey, butter, vanilla)  tasted more like a Graham cracker, but we will be trying more recipes soon (if you know a good one, let me know!)

Kaden's pre-bath ritual of chucking all his water toys in the tub, one by one (He's practicing his fast pitch.)

And once bath is over, he reverses the process, tossing each toy out of the tub, one by one…
Making a big pot of chili & having friends over for dinner.
And finding a perfect autumn leaf while taking Bella for a walk – who says there's no fall in Florida?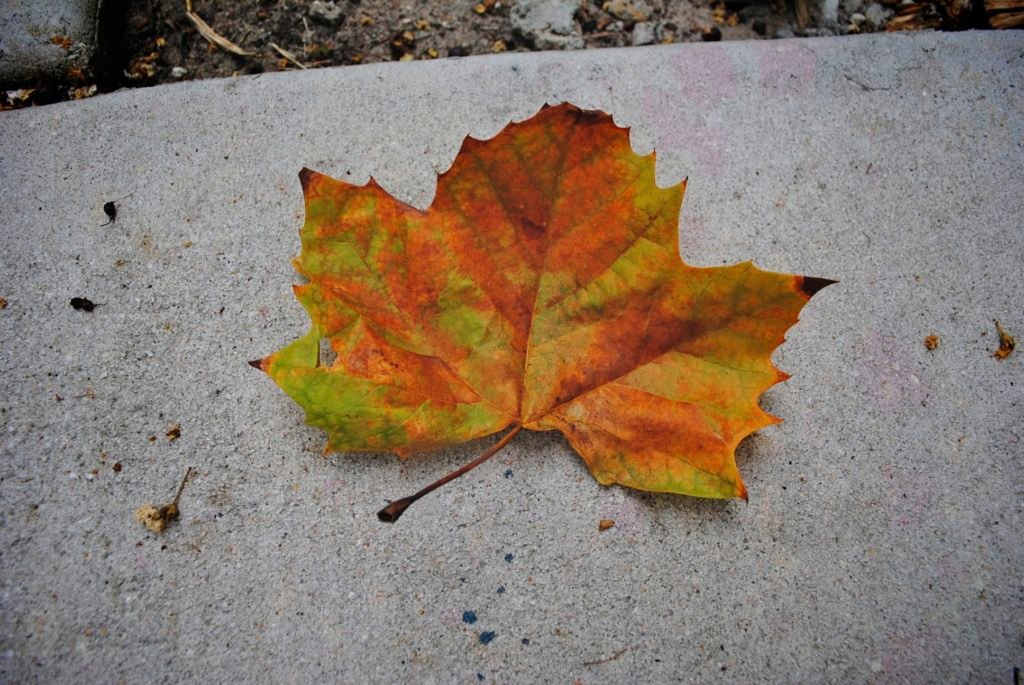 Giveaway Winner
And I am so excited to announce that comment #3, is the winner of our Hazelaid giveaway!
Comment #3, Ashley: I want to try the hazelwood necklace, I hear it works wonders on acid in the body and I want to try anything I can to help out my little girl with her reflux! Thank you thinking mom and hazelaid for making this giveaway! 
Congratulations Ashley! I'll send you an e-mail today & we'll get you connected with Hazelaid for your $25 gift certificate! Hope your little girl is feeling better very soon 🙂
If you'd still like to order something from Hazelaid, discount code "thinkingmom10" is good for 10% off orders for 2 more weeks (expires September 14, 2011.)
Hope you have a lovely Wednesday filled with lots of little happies 🙂