Dress shopping with Faith
Remember when we went dress shopping here with Clarissa?
Faith is getting married this fall, and found her wedding dress at Casa di Bella as well!
This bridal shop has the small town feel that I wish more places in town did, both experiences shopping there were just wonderful. The owners are so nice, everything there is beautiful and comfortable, and it's so convenient to be able to just run downtown for alterations!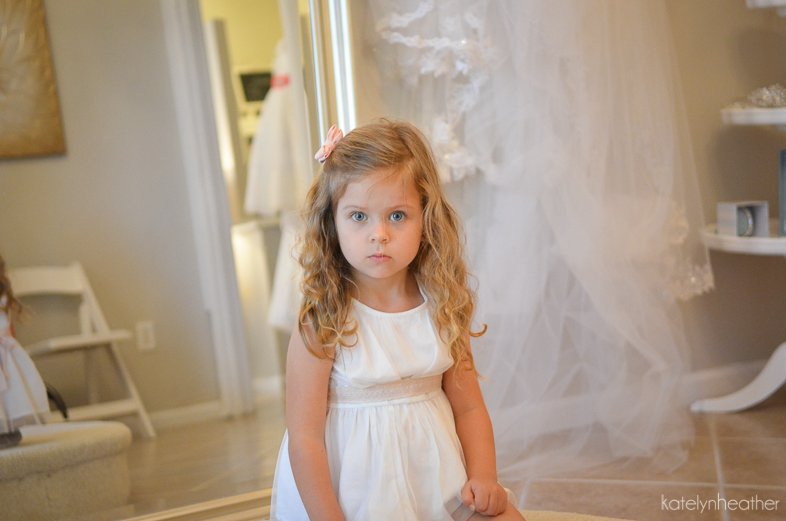 Alia scoured the floor for "treasures" the entire time we were there, and found quite a few! Beads, sparkles, pearls. She was very happily entertained 🙂