celebration christmas
Last night while Daddy had practice for Christmas Eve service, we went downtown to ride the train. As we were driving there looking at Christmas lights, before we told Kaden what we were going to do, he says "Hey I have an idea! Maybe we can ride the Christmas train?"
He likes to see this bear, and was very amused that he was wearing a Santa suit, but wasn't too sure he wanted to stand by him for a photo.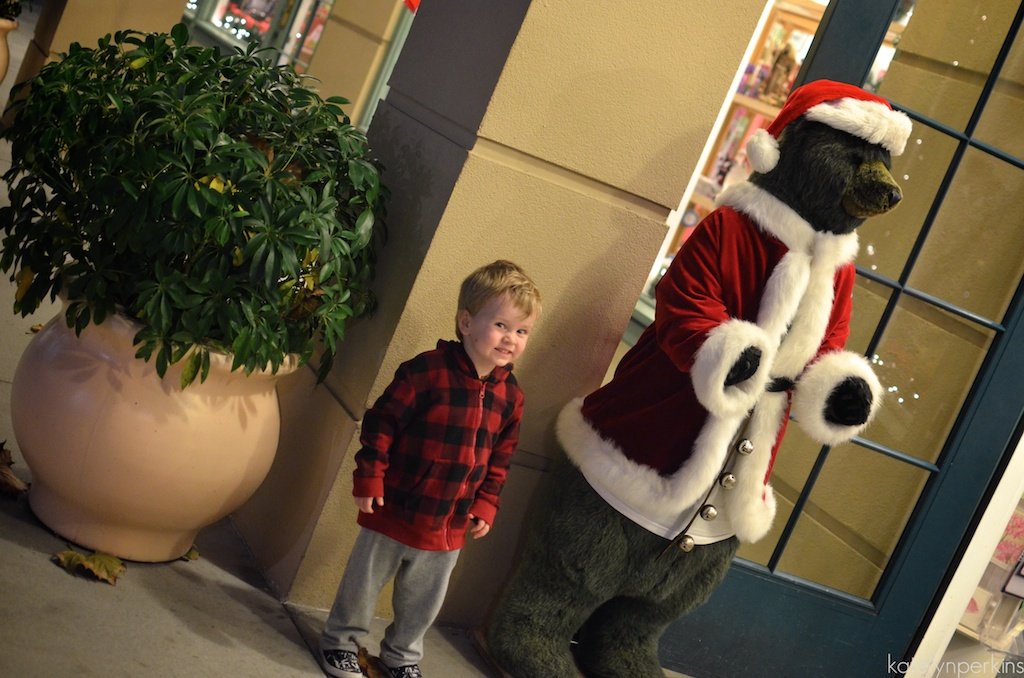 Before we bought the tickets Papa told Kaden he could pick one person to ride the train with him. He looked & pointed at Faith & then himself & said "that one and this one."

Mission accomplished.

Watching the snowfall. Try to catch snowflakes on your tongue. It's fun. (Nevermind. they taste like soap 😛 )
More Christmasness
Kaden likes to study his wall of Christmas cards. 

Starting his apprenticeship.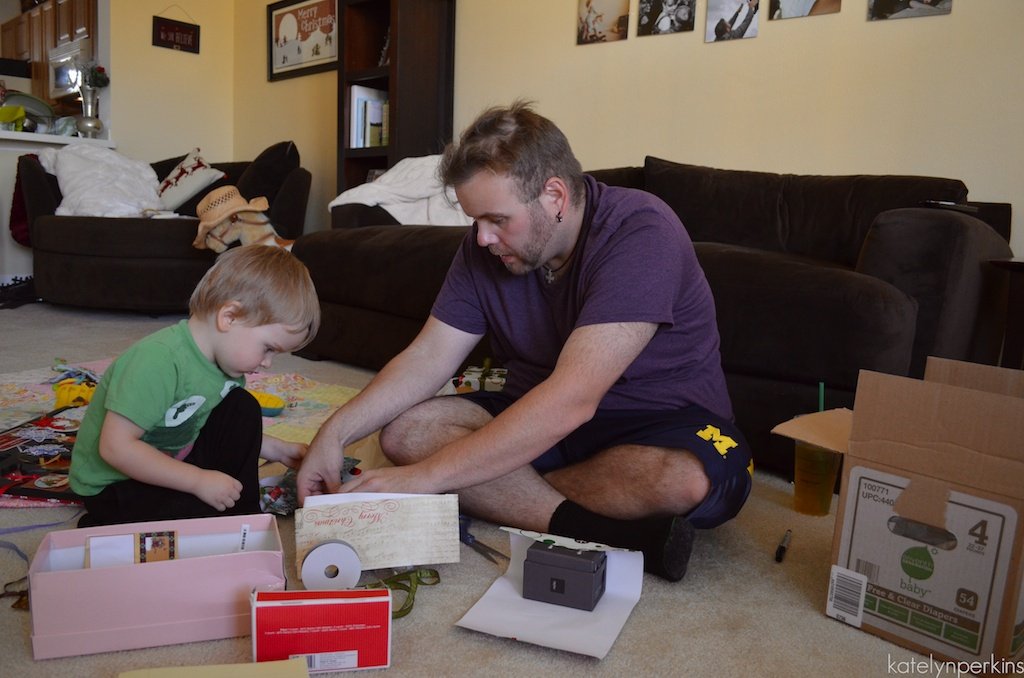 Sewing a little mermaid.
Alia has started giving kisses…
and pulling hair :-/
This little squirt passed out on the floor while playing with her toys this morning.
So we took the opportunity to do some baking.
Hope your weekend is wonderful!